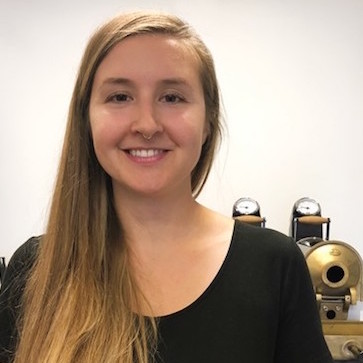 Profession you wanted to be when you were a kid: Archeologist. Actually, just Indiana Jones.
A long-time flavor enthusiast, artist and academic, Amanda found working in coffee to be an unexpected but perfect fit. After working as an educator, archival picture framer and bodyworker, she got a part time job in a café—and she was hooked. With foundations as a barista, roaster and trainer, she joined the InterAmerican team in 2014 and became a licensed Q Grader in 2016.
Outside of work she spends her time making drawings, practicing yoga, gardening, and hanging in the woods or at the beach with her husband and sons.
—
Random fact: At one point I lived in an ashram in the Bahamas.
Favorite company outing or event: Escape Room!
Best coffee memory: Judging finals at the 2019 World Brewer's Cup Competition.