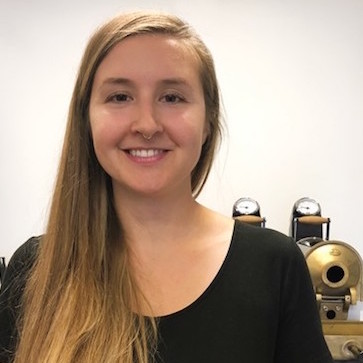 Profession you wanted to be when you were a kid: Archeologist. Actually, just Indiana Jones.
A long-time flavor enthusiast, artist and academic, Amanda found working in coffee to be an unexpected but perfect fit. After working as an educator and archival picture framer, she got a job in a café as a barista, roaster and trainer—and she was hooked. She joined the InterAmerican team in 2014 and is now a licensed Q Grader and a member of the Quality Control team.
Outside of work she spends her time making drawings, practicing yoga, reading, eating great food and hanging in the woods or at the beach with her husband and son.
—
Random fact: At one point I lived in an ashram in the Bahamas.
Favorite company outing or event: Escape Room!
Best coffee memory: Making pre-dosed, hand ground coffee in the woods of NH over an open fire.